Happy Holidays and Wishes for a Successful & Healthy 2013!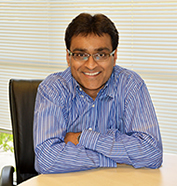 2012 has been a great year for Infostretch. From adding new customers and partners to new employees and offices, we have branched out the Infostretch family across geographies. I am also pleased to announce that we added some reputed names in the Valley as our Board of Advisors. Warren Kaplan, B.V. Jagadeesh and Phanish Murthy are now strategic advisors and will play a big role in carving the future of Infostretch as we scale to the next level. 2013 will see the expansion of our mobile development practice beyond the US and India to Europe, Australia and beyond. It will also be a year of innovation as we focus on vertical solutions for retail, banking, travel and healthcare using our technology QMetry and QMetry4Mobile. We will also leverage MobiXpert – our self-service portal to intelligently select devices and types of tests to ensure relevant coverage easily and cost effectively. Next year will also see the growth of our indirect channel as a significant source of revenue compared to 2012. Stay tuned to hear more from us!
Wishing all of you rapid strides in 2013 and a joyous holiday season. Thank you,
Rutesh Shah, CEO
Fun at Infostretch!
Feathers in our Cap
Infostretch Ranks #33 in the Tech 200 list awarded by Lead411 by Lead411
Infostretch Ranked Among Top 15 Fastest Growing Companies in Silicon Valley for the Third Consecutive Year by the Silicon Valley Business Journal by the Silicon Valley Business Journal
Click hereto read more news
Thought Leaders in Mobile & QA
What's New?
Want to know more about our mobile services and solutions?
Visit our new mobile microsite
Check out our new mobile services video
Want to know why you should come work at Infostretch?
Visit our new careers page