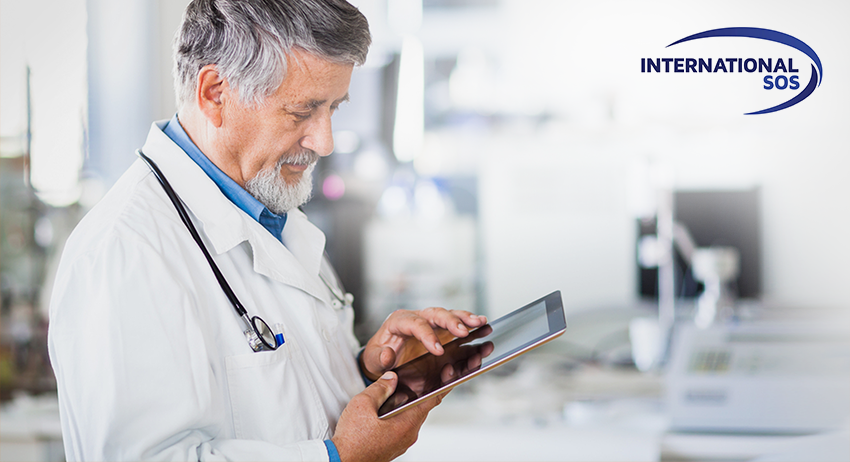 Forrester, Infostretch and International SOS explain Iterative Development in free webinar
Infostretch Corporation has developed an e-health portal with International SOS (ISOS), the world's leading medical and travel security company, designed to keep employees safe during pandemics and other health incidents.
"The Enterprise Health Security Center allows organizations to manage a wide range of local, regional and global health threats for their worldwide operations," said Tim Daniel, Executive Vice President at International SOS. "It guides them to take appropriate action to mitigate dangerous scenarios by selecting and adopting action plans that will keep their people safe. The Enterprise Health Security Center is integrated into International SOS' global assistance infrastructure, which gives members advice, tactical support and access to thousands of medical professionals worldwide."
The portal was developed using Iterative Development, an agile development methodology that involves initial blueprinting followed by multiple development iterations and constant user feedback. It allows development teams to react quickly to evolving requirements.
In a special webinar, Infostretch and International SOS, along with guest John M. Wargo, a Principal Analyst at Forrester responsible for Application Development and Delivery Professionals, will explain the process of Iterative Development. They will highlight how the process worked for International SOS as well as explain broader application development trends.
Details of
webinar
What: Iterative Development from Soup to Nuts
When: Wednesday 20th January at 11:00 AM PT / 2:00PM ET
Who:
Tim Daniel, Executive Vice President at International SOS
John M. Wargo, Principal Analyst at Forrester
Sanil Pillai, Director of Enterprise Mobile Solutions at Infostretch
Register: https://www.infostretch.com/resources/#tab_23
About
Infostretch Corporation
Infostretch provides solutions and services that help enterprises rapidly launch new mobility and IoT initiatives faster, with less risk and greater success. The company provides the tools and expertise necessary for developing, testing and integrating future-ready, omni-channel technologies and connecting them with the enterprise systems that make them work. Infostretch is an expert in Continuous Integration (CI) and Continuous Development methodologies and tools and helps businesses in their transition from Quality Assurance (QA) to Quality Engineering (QE).Visit: www.infostretch.com
For
further information
Sonus PR for InfostretchMartin Smithmartin.smith@sonuspr.comTel: +1 (415) 202-3103