Introducing our rebranded newsletter, Gray Matter. So why Gray Matter? We relate the key role it plays in influencing our intellect to our technology. We take organic inspiration seriously.
In the
News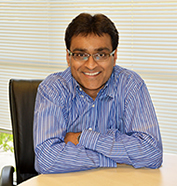 Quarter one was off to a running start here at Infostretch. We had initiated several strategic partnerships in Q4 of last year to grow our presence in Europe. Several of those partnerships have grown significantly in the first part of 2014. We have been able to make significant inroads into several key verticals such as Automobile with mature mobile solutions through our partner ecosystem. There has been a lot of interest around our new product initiatives for mobile automation and testing. We listened to the market pulse and are preparing for beta programs for several of these product lines. You will also be seeing additions to our management team which will help us to take our company to the next level.
We are gearing up to prepare for our 10th Anniversary celebrations next month and positioning ourselves towards greater success in 2014. Stay Tuned! Read about Infostretch's Journey >> Cheers, Rutesh Shah
In the News
Here's a recap of our productive Quarter 1 at Infostretch Corporation.
Infostretch Corporation is being Featured at AGC West Coast Conference
Infostretch Corporation, a leading provider of mobile application lifecycle enablement services and solutions is being featured at the AGC Partners' Tenth Annual West Coast InfoSec & Technology Growth Conference held in San Francisco, California from 24-25th February 2014.
Infostretch Corporation Supports Partner Kony at Kony World 2014
In support of their partner Kony, Inc., Infostretch Corporation attended Kony World in Orlando, FL from March 4th – March 6th, 2014. The Infostretch team spent two days at the Partner Pavilion meeting the loyal Kony customer base and giving demonstrations to an eager crowd.
Infostretch Corporation has been recognized for the fifth time in a row for its superior technological prowess. GESIA recognized Infostretch Corporation for its great achievements in mobile application development.
Manish Mathuria, CTO of Infostretch Corporation speaks on the importance of Mobile App Security Testing for Enterprises
Manish Mathuria shares his expertise on mobile application security in regards to enterprises. In this interview, he details Infostretch's strategies and solutions that can greatly benefit an enterprise's mobile application.
Case Studies
This section covers our new client case studies where our mobility solutions ensured a successful transition in service delivery.
RETAIL
A case study on how a mobile commerce solution provider increased its mobile and online POS sales and achieves shorter turnaround times for new customer implementation through comprehensive QA and test automation.
HEALTHCARE
A case study on how a healthcare service provider increased its application quality with the use of a comprehensive QA and test automation strategy, leading to quick time to market.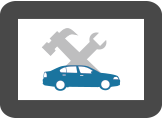 AUTOMOTIVE
A case study on how an automotive manufacturers' repair information and solution provider increased its productivity by delivering vehicles' diagnostic data to mobile through an android app.
Featured Events
There's a lot happening in the mobile industry! We attended the following events:
QUEST CONFERENCE & EXPO April 7-11th, 2014 | Baltimore, Maryland – Washington D.C.
Our CTO, Manish Mathuria presented our successful mobile security solutions and provided information on lessons learned and pitfalls to avoid in implementing an effective and efficient solutions. We will showcase our innovative security services and offered to find solutions to some of the significant security challenges.
Read More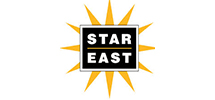 STAREAST CONFERENCE & EXPO May 5-9th, 2014 | Orlando, Florida We will be featuring our established Quality Assurance expertise. Steven Machernis, QMetry General Manager and Global Head of Sales, will be presenting on using Agile methods to trace customer requirements and improve quality from request to delivery.
Corporate Social Responsibility
Infostretch employees took time out of their busy schedules to work with local neighborhoods to give back to the community. We support all volunteers who are actively involved and thank them for being socially responsible.
Infostretch Corporation Champions Social Responsibility by Volunteering at Habitat for Humanity
The Infostretch employees literally constructed change by volunteering through the Habitat for Humanity Corporate Volunteer Program.
Mobile Trends
Here are some thought-provoking news on enterprise mobility that we think you'll enjoy.
Unravelling the Mobile Security Landscape – Part 1
Enterprise Mobility is ubiquitous. Forrester Research states that 49% of enterprises plan to increase spending on mobile devices and applications. However, for every positive development in this market, there is often a corollary risk.
Unravelling the Mobile Security Landscape – Part 2
With the mobile landscape continuously evolving, it has become challenging for enterprises to securely manage mobility without expert assistance.