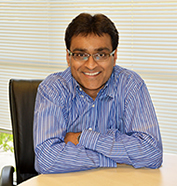 This is an exciting time at Infostretch. We have grown tremendously and are eagerly looking to the future. We have expanded our reach to Europe and have repositioned ourselves in the marketplace as a mobile application lifecycle management company. I'm pleased to announce that we opened a new representative office in London. Our new presence comes in response to the rapidly rising demand for new mobility services in Europe. We have also entered into an exciting, new partnership with Atos, an international IT Services and Solutions company which has a very well established customer base. Strategic partnerships are important to enable innovation and growth and this alliance with Atos will help us to achieve just that.
Read More
In the News
Infostretch Announces a New Mobile Enablement Vision for Enterprises with Cutting Edge Tools in Mobile User Experience Management
Infostretch recently announced the introduction of its two new products – SYNCHRO and ATTESTO.
Infostretch Corporation has Appointed Keith Smith as its Head of European Operations
Infostretch has appointed Keith Smith as its Head of European Operations. Based in London, UK, Keith will focus on developing the company's relationships with key accounts and seeking new business opportunities to facilitate rapid growth in the European region.
Infostretch Formalizes its Partnership with Atos
Infostretch announced a partnership with Atos, an international IT services company, who has a leading position as System Integrator in Europe.
2013 – A Year in Review
2013 was eventful for Infostretch to see the year in action.