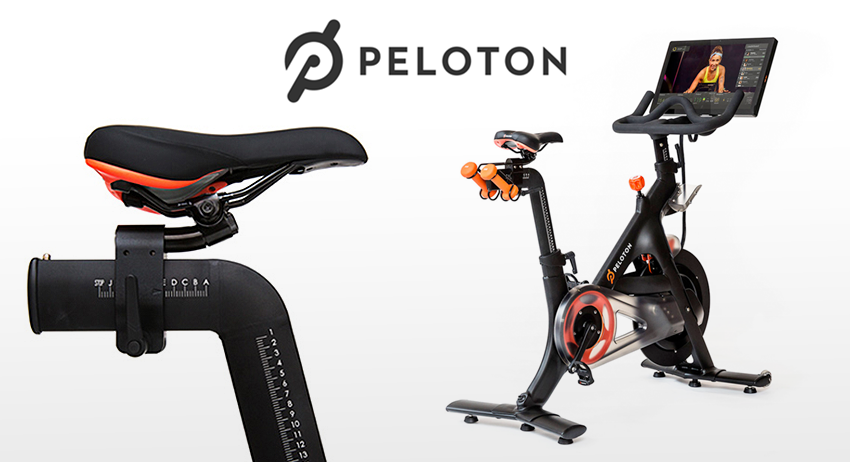 Infostretch has announced that it has completed a Test Automation and Continuous Integration project with Peloton Interactive, Inc. The project supported software updates to the Peloton bike, a new concept in at-home fitness and technology which brings live and on-demand fitness group classes to people's homes, together with the motivation of group cycling classes and with the comfort of home exercise.
Peloton Interactive Inc. created an end-to-end group cycling experience for consumers. The bike is connected to a fitted, custom 22 inch HD Android tablet, which streams 12 live classes each day. The bike has over 3,500 on-demand rides which are all filmed in Peloton's New York City studio on 23rd street in Chelsea, NY. The bike's sensors measure the rider's performance and feed it back into the app, which aggregates and displays historical performance metrics as well as providing social and video chat functionality.
To help test and improve the hardware and software ecosystem, Peloton brought in Infostretch, a specialist in developing mobility and IoT experiences for businesses and consumers. Infostretch upgraded Peloton's testing infrastructure with an initial focus on setting up Test Automation using Selenium for Android. The tests included stress testing to check the performance of the system as well as regression testing to ensure the success of subsequent software updates. 80% of testing is now automated.
Infostretch also helped develop an ongoing quality control framework for regression testing using Jenkins. This involved setting up ten screens running at all times to test the performance and functionality of the ecosystem, with that data being fed into the Continuous Integration server. The regression test cases that were developed were end-to-end scenarios, covering multiple systems and times, to generate a wide range of realistic scenarios to test against.
"We recognized that finding the time for workouts that consistently fit your schedule is tough," commented Yony Feng, CTO at Peloton Cycle. "And somehow, home fitness never quite measures up, compared to group sessions. So we created something which brought the two worlds together. Conceptually, the Peloton bike is very simple for end-users. But to make this a reality, we had to develop and test a complete software and hardware ecosystem incorporating content servers, performance sensors on the bike, a custom tablet and app, as well as social and chat functionality. It was a challenge to say the least, though the end-result justifies the hard work."
"The Peloton bike is a perfect example of hardware and software coming together to do one thing extremely effectively," said Rutesh Shah, CEO and Co-Founder of Infostretch. Working with Peloton, we have created a highly sophisticated quality control operation, designed to ensure the success of the application and service long-term. Together we have done the hard work in developing and testing the ecosystem – now it's over to consumers to do the hard work on their bikes!"
About
Infostretch
Infostretch provides solutions and services that help enterprises rapidly launch new mobility and IoT initiatives faster, with less risk and greater success. The company provides the tools and expertise necessary for developing, testing and integrating future-ready, omni-channel technologies and connecting them with the enterprise systems that make them work. Infostretch is an expert in Continuous Integration (CI) and Continuous Development methodologies and tools and helps businesses in their transition from Quality Assurance (QA) to Quality Engineering (QE). https://www.infostretch.com/
About
Peloton
Founded in 2012, Peloton represents the evolution of the at-home fitness market by merging high-design with modern technology to provide access to live and on-demand fitness group classes by the best instructors in the world. Peloton offers a completely immersive fitness experience, with the technology, performance metrics and social connectivity to make every workout both effective and addicting. Equipped with a 22-inch high-definition, sweat-proof touchscreen, this is the first and only fitness bike to fully integrate a home workout machine with live group cycling classes, allowing for interaction and competition with fellow riders across the country and real-time instructor feedback, while monitoring an array of output metrics. Peloton is sold online and in their growing number of showrooms currently including the following locations: Garden State Plaza and Short Hills Mall in New Jersey; The Westchester Mall in White Plains; and The Gate at Manhasset in New York; Corte Madera Mall, Fashion Island in California; The Natick Mall in Massachusetts; Boston; Tysons Corner Center in Virginia; and Northpark Center in Texas. Peloton also operates a premium cycling studio with live performance production capabilities in New York City that offers riders the opportunity to experience their favorite class in-person. For more information, visit: www.pelotoncycle.com