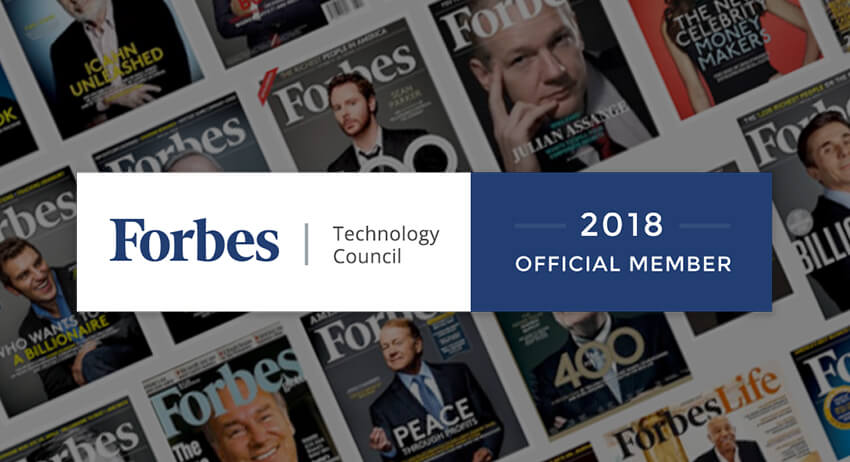 Forbes Technology Council is an Invitation-Only Community for World-Class CIOs, CTOs, and Technology Executives
Infostretch, a digital-first enterprise solutions provider, today announced that co-founder and CEO Rutesh Shah has been accepted into the Forbes Technology Council, an invitation-only community for world-class CIOs, CTOs, and technology executives.
Shah was vetted and selected by a review committee based on the depth and diversity of his experience. Criteria for acceptance include a track record of successfully impacting business growth metrics, as well as personal and professional achievements and honors.
"We are pleased to welcome Rutesh into the community," said Scott Gerber, founder of Forbes Councils, the collective that includes Forbes Technology Council. "Our mission with Forbes Councils is to bring together proven leaders from every industry, creating a curated, social capital-driven network that helps every member grow professionally and make an even greater impact on the business world."
As a digital services organization, thought leadership and tech expertise is fundamental to Infostretch's business model. As an accepted member of the Forbes Council, Shah will collaborate with other respected business leaders and an editorial team to share his expertise and insights on Forbes.com, and to contribute to published Q&A panels alongside other experts.
"Forbes enjoys a long-standing, distinguished reputation for its editorial acumen, and is recognized as a leading conveyor of insights about the impact of the digital revolution," said Shah. "It is exciting to join this vibrant group of CXOs who understand and, more importantly, know how to communicate complex technology issues to business leaders. Membership in the Forbes Technology Council will further extend our thought leadership across our customer and partner ecosystem as well as the community of practitioners who are concerned with digital transformation."
You can view his member bio here.
About Forbes Councils
Forbes Councils is a collective of invitation-only communities created in partnership with Forbes and the expert community builders who founded Young Entrepreneur Council (YEC). In Forbes Councils, exceptional business owners and leaders come together with the people and resources that can help them thrive. For more information about Forbes Technology Council, visit forbestechcouncil.com. To learn more about Forbes Councils, visit forbescouncils.com.